Outdoor practice
Taking therapy outside provides a unique opportunity to explore our relationship with ourselves in an alive and responsive environment.
Counselling in nature builds upon our experience of breathing, moving, and being in the natural world; developing a pathway for understanding and making changes to our inner world.

Where I work as a 'walk and talk' therapist
I am based at the Wilderness Site at the Centre for Ecotherapy in Stanmer Park. The site brings wonderful variety to the work as it features woodland, a pond, sitting spaces and opportunities to walk out into the open spaces of the park and other woodland areas.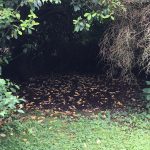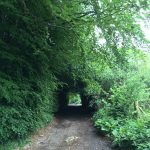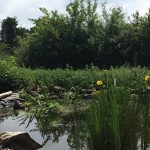 Session protocol
Outdoor Sessions run for the full hour. During your session we may simply walk and talk, we may use more focused exercises, equally we may sit in one spot for the duration of the session or a mixture of the above. There is opportunity for much flexibility with this way of working – led by your preference and the weather!
Sessions outdoors cost £50.00/hour.
The traditional boundaries of therapy still apply. I offer an initial consultation at a reduced fee of £20.00 either indoors or outdoors, to explore what you are looking for.
Getting started
After your initial contact (by phone or E mail), we agree to meet for a first assessment session. I find it is generally easier to make this arrangement over the phone. The initial session is an opportunity for you to tell me more about yourself and your current difficulties, and to check if you feel comfortable with me. It is also a chance for me to check that I am able to offer you the help that you need.
If at the end of this we are both happy to proceed we can arrange further sessions, or you can take time to think about things further. You are under no obligation to continue.
However, if at this point I do not think I have the skills needed to help you, then I will talk with you about other possible options.
It is important to find a counsellor you feel at ease and safe with.