Outdoor practice
Taking therapy outside provides a unique opportunity to explore our relationship with ourselves in an alive and responsive environment.
As we explore your story we are also navigating the path we are walking on. This naturally invites more awareness of yourself and how you respond to the space you inhabit, both physically, emotionally and mentally.

Where I work as a 'walk and talk' therapist
I am based at the Wilderness Site at the Centre for Ecotherapy in Stanmer Park. The site brings wonderful variety to the work as it features woodland, a pond, sitting spaces and opportunities to walk out into the open spaces of the park and other woodland areas.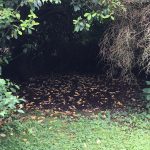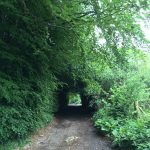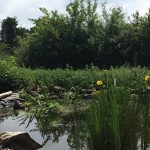 Session protocol
Outdoor Sessions run for the full hour. During your session we may simply walk and talk, we may use more focused exercises, equally we may sit in one spot for the duration of the session or a mixture of the above. There is opportunity for much flexibility with this way of working – led by your preference and the weather!
Sessions outdoors cost £50.00/hour.
The traditional boundaries of therapy still apply. I offer an initial consultation at a reduced fee of £20.00 either indoors or outdoors, to explore what you are looking for.
It is important to find a counsellor you feel at ease and safe with.