Counselling Approach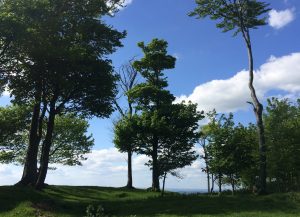 What I can help with
Changing the relationship you have with yourself, lies at the heart of our work. By exploring your thinking habits, core beliefs and how these may influence your experience of life, gives us the opportunity to expand your self awareness, and develop self acceptance, self compassion and choice. This is in turn changes your relationships in all aspects of life.
As a therapist I work with the whole person, using techniques which can explore unconscious drives and forces not necessarily revealed by the 'talk' of the conscious mind.
What training do I have
My counselling approach and training is Humanistic, covering human relationships and development.
No single approach is appropriate for everyone. As an Integrative Counsellor, I have a diploma training in Person Centered Therapy, Gestalt, and Transactional Analysis.
In addition to my counselling diploma I have a three year training in Voice Dialogue from the Blagden Insitute in Dorset.

Art Therapy
I have a Person Centred Art Therapy Certificate and when appropriate use creative techniques, including art imaging and sand-tray in my counselling practice.
"Images, like dreams, tap into the world of spontaneous knowing, nothing to do with thoughts."
Liesel Silverstone, Art Therapy The Person Centred Way (1993)
What is Sandtray?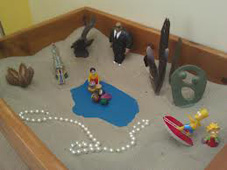 Using the Sandtray, you are invited to set up a world, by means of figures and the arrangement of the sand in the sandbox, that corresponds to your inner state. In this manner, through free, creative play, unconscious processes are made visible in a three-dimensional form.