Therapeutic Journey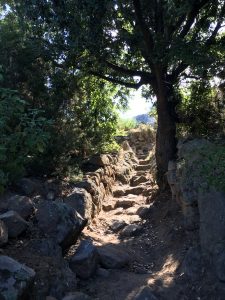 It was through my own experience with counselling twenty-two years ago that inspired me to retrain and change my career from a book designer to a therapist.
I started my counselling practice working in the field of addictions and substance misuse. I have worked as a freelance counsellor for Southdown Housing Association; The Crime Reduction Initiative (dependencies/addictions) and the Family Intervention Programme (FIP).  I worked at the Women's Center in Brighton and at the YMCA, counselling young people aged between 11-17 years. Currently, alongside my private practice in Shoreham-by-Sea, I work part time as a trauma therapist at Mankind, supporting male survivors of sexual abuse.
Alongside my own experience of counselling, from 2003 to 2004, I participated in a two year shamanic personal development programme. Here I was able to deepen my understanding and experience of the different aspects of myself – mind, body, emotion, life force/spirit, and how each aspect has a need to be heard and respected, in order to be healthy and integrated into my life. Also experiencing myself as a part of the whole experience of life/nature/spirit/ – not disconnected, separate and apart.
Details of my qualifications:
Diploma in Humanistic Integrative Counselling (Accredited)
Certificate in Person Centred Art Therapy
Voice Dialogue Practitioner
Certificate in Drug and Alcohol Dependencies

Additional trainings
Working with Trauma
Working creatively with Trauma
Trauma and Sensory motor Psychotherapy
Working creatively with Addictions
Brief Solution Focused Therapy
Sexual Abuse
Safe Guarding – children and adults
Family Constellations
Taking Therapy Outside – Understanding Therapeutic Practice in Outdoor Natural Spaces
Creative work in Sandtray

I am committed to ongoing training and personal development.